Honest Value in Oil Heat & HVAC Service
At the Albert Culver Company we strive to provide the highest quality home heating oil, heating and air conditioning service, and all types of energy equipment upgrades. You can count on Albert Culver Company to provide reliable and dependable service 24/7/365 days a year for all of your energy needs. Comprehensive service plans, pricing plan options, and prompt payment fuel discounts are among the services we offer for our customers' convenience and peace of mind.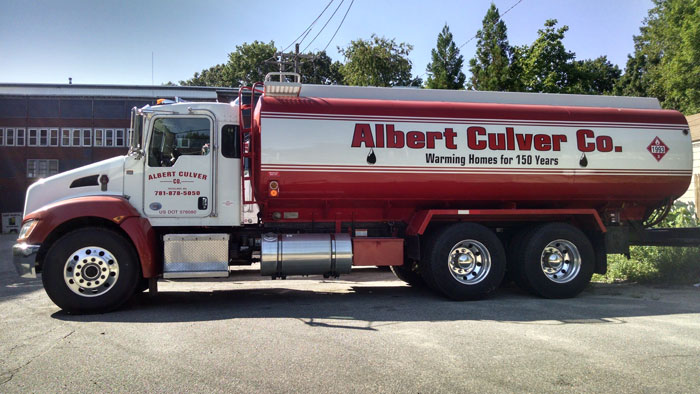 NEW: ORDER OIL ONLINE
Enjoy the convenience of ording oil whenever it's easiest for you. Use our new online fuel ordering system to order oil now!

Oil Heating System Tune-Up
Scheduling your annual heating system tune-up is important for your home safety, comfort, and savings. Regular maintenance can help extend the life of your equipment and let you relax each heating season!
Read more

Heating Equipment Installations
Did you know that upgrading your current oil heating equipment to a new, energy-efficient boiler or furnace can save you up to 30% on your annual heating costs? Learn about the quality oil heating systems we supply and install.
Read more
Speak with a Real Person
If you have a heating system emergency or a question about your equipment, trust that a professional Albert Culver Company employee will be at the other end of the line. We value our customers and our promise is to provide outstanding personalized service!
Contact Us
Like us on facebook and receive a $5 credit toward your next fuel purchase.
Start Saving