At Albert Culver, we work hard to provide outstanding fuel delivery and HVAC service that will exceed your expectations every time you choose to work with us. South Shore, Massachusetts residents have trusted our delivery and service since 1860—that's more than 160 years of dependable service! If you're interested in learning more about our company, use the links below to get a feel for how and where we operate. When you're ready to learn more or join our family of happy customers, get in touch with our team, and we'll be more than happy to accommodate you.
GET IN TOUCH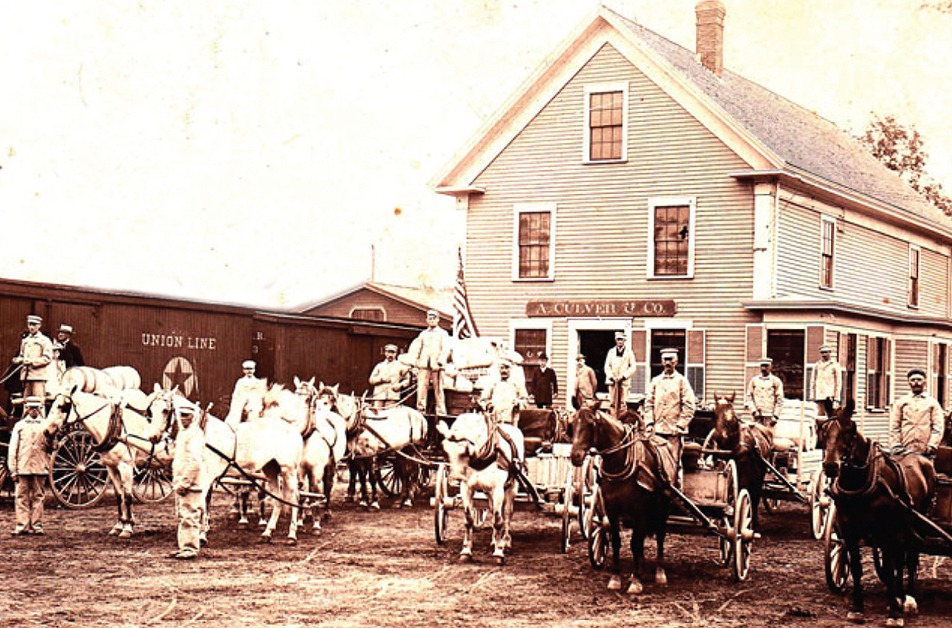 Our Company
With five generations of family experience under our belts, we not only know our friends, neighbors, and local service area, but we also are guaranteed to deliver the services you need at an affordable price that works for any family's home comfort budget. We opened our doors in Rockland, MA in 1860, and since then, we have dedicated ourselves to the home heating oil business, delivering quality fuel to your homes throughout the Boston area with undeniable customer service and attention to your needs. As a multi-generational company, our reputation means a lot to us, and that's why we prioritize customer satisfaction and stand behind every job we do. Our goal is to make sure you are 100% satisfied with our HVAC and delivery service. As your HVAC company, you can trust Albert Culver's service because our technicians are PMAA (Petroleum Marketers Association of America) Silver and Gold certified with the most up-to-date information, training, and techniques to deal with all of your heating needs. Our employees set us apart and provide outstanding service and delivery whose dedication you won't find anywhere else.
The Value of Full Service
When you choose to do service with a local, full-service HVAC and fuel delivery provider, you can rest assured that all of your home comfort needs are accessible and in good hands. You don't have to worry about contacting and working with multiple companies with different ideas about customer service and satisfaction and delivery guarantees—as well as finding heating and cooling service from other companies, too. At Albert Culver, we do it all, so no matter what your needs are—we can meet them at an affordable cost that will leave you completely satisfied with your home comfort experience, all from one place you know and trust.
LEARN MORE ABOUT OUR VALUE
Service Area
We're proud to serve our local friends and neighbors across the South Shore of Massachusetts. Whether you need annual oil-heating equipment maintenance, central or ductless air conditioning service, or reliable fuel oil delivery, our service area is extensive—so check to see if we serve your neighborhood by clicking the button below to view our service area map.
VIEW OUR SERVICE AREA
Company Newsletters
Transparency has always been one of our company values, and that translates directly to our communication with you. We release semiannual newsletters to keep you in the loop about all the latest happenings here at Albert Culver, including sales and discounts, energy-saving tips, home maintenance advice, and more. If you'd like to receive our next newsletter in the mail, simply get in touch to be added to our mailing list.
VIEW LATEST NEWSLETTER