Keeping your home heating oil tank protected and maintained on the South Shore of Massachusetts is an absolute necessity when it comes to making sure all your home comfort bases are covered. Your tank is an indispensable piece of equipment that you rely on to store the fuel that keeps your family warm and comfortable throughout the cold season. Damage to your tank can be expensive to repair or replace—not to mention the costs of environmental cleanup if your tank were to leak.
At Albert Culver, we like to know that our customers are taken care of when it comes to their home comfort. Worrying about your tank shouldn't be a huge concern. That's why we offer tank protection with the TankSure program.
Heating oil tanks typically corrode from the inside out and often show no exterior signs of wearing excessively thin. For this reason, we provide a test similar to a medical ultrasound, which allows us to give you a sense of security in knowing that your tank is safe or advanced warning that your tank may require proactive replacement.
The TankSure® Program enables us to evaluate the safety and integrity of your aboveground heating oil tank using an EPA-approved ultrasonic tank test. Using the program's testing technology, our technicians detect the level of corrosion inside your oil tank and predict the likelihood of your tank needing replacement in the near future. As an additional benefit, if your tank qualifies for the program, you will receive a Tank Replacement Payment for a future replacement of your oil tank*.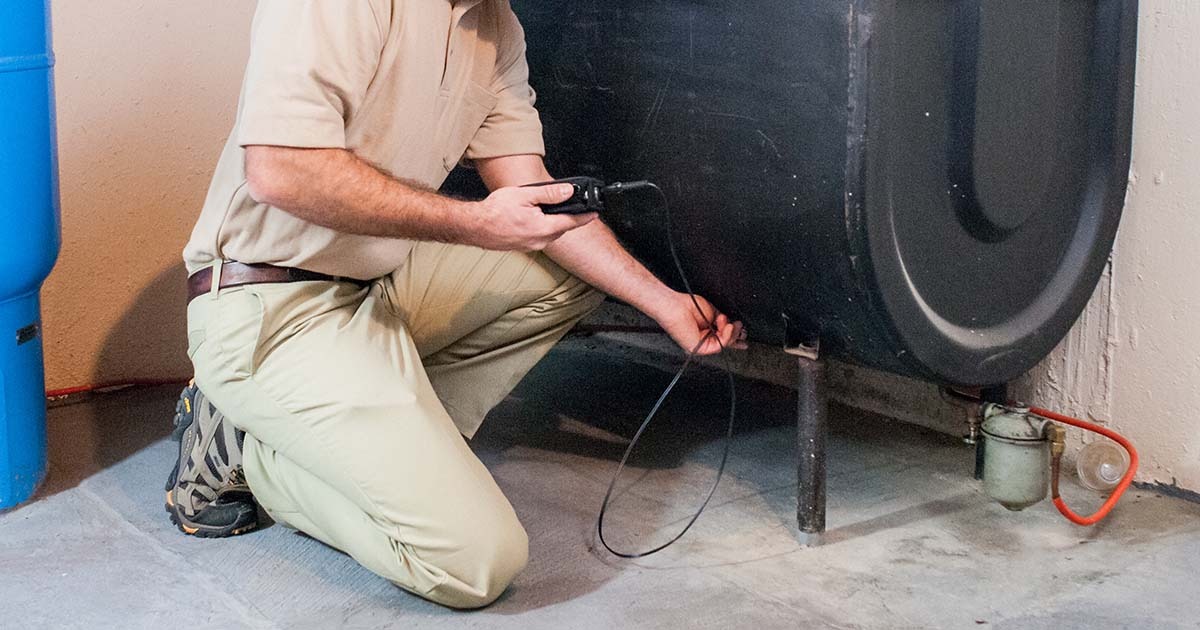 ---
Benefits of the TankSure Program include the following:
Qualifying tanks receive a tank replacement payment to help cover the cost of a replacement*.
Using EPA-approved testing technology, ultrasonic equipment detects the level of corrosion inside oil tanks.
This service helps protect your home. Proactive replacement can help avoid costly remediation expenses.
Included is an inspection of common tank components such as legs, seams, fill and vent pipes, oil lines, and the vent whistle.
Our Heating Service Plans Include:
$1,000 toward Tank Replacement Payment of qualifying tanks
To sign up or learn more about our TankSure plan, don't hesitate to get in touch with us. We would love to talk to you about how you can proactively protect your home by taking care of your heating oil storage tank.
CONTACT US
*To qualify for the TankSure® Program, your tank must not require immediate replacement at the time of the initial inspection. To guarantee renewal coverage thereafter, the TankSure® Program warranty renews automatically, and the ultrasonic tank inspection is scheduled as part of your annual tune-up.