Central & Ductless Air Conditioning Installations
Making sure that your central or ductless air conditioning equipment is energy efficient and operating at maximum efficiency is important for keeping your summertime home comfort bills in check. An inefficient cooling system can cost you more than you would want to pay to keep your home cool and comfortable. At Albert Culver, we're proud to install the most energy-efficient models of central and mini-split ductless air conditioning units to provide you with satisfying and cool home comfort all season long. Whether it's a brand new installation or if it's an upgrade, we can help you select the best unit for your home.
Upgrading your central or ductless air conditioning equipment is essential for your home comfort and your energy savings in the Greater Boston area. We offer top-quality central air conditioning systems and ductless air conditioning that can reduce your energy bills and keep your home cool.
---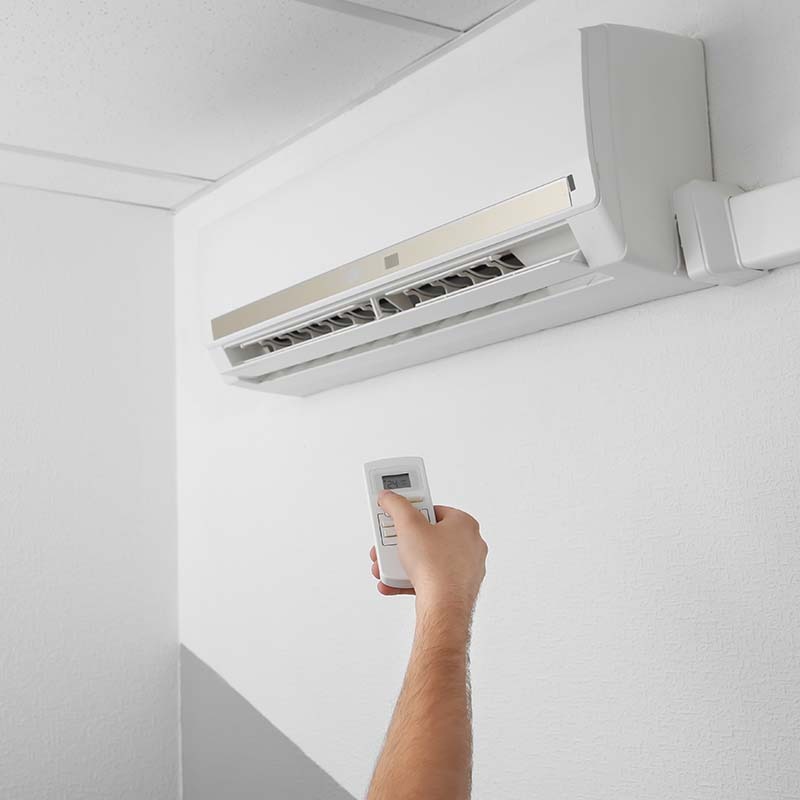 Ductless Mini-Split Air Conditioning
It's time to ditch those clunky window A/C units! Mini-split air conditioning systems are designed as small, ductless systems that include one outdoor and one indoor unit that work together to cool your home. The design allows for more precise zoning for your comfort needs, and as a result, the multi-split system provides a more energy-efficient way to cool your home. This system is an excellent alternative for cooling homes with radiators or baseboard heaters, as well as split-level homes that typically have uneven cooling distribution.
Compact, ductless design for homes with or without ductwork in place
Individual zoning to better control your cooling room by room
Quiet, effective operation for your convenience
ENERGY STAR® rated models are available!
REQUEST DUCTLESS A/C ESTIMATE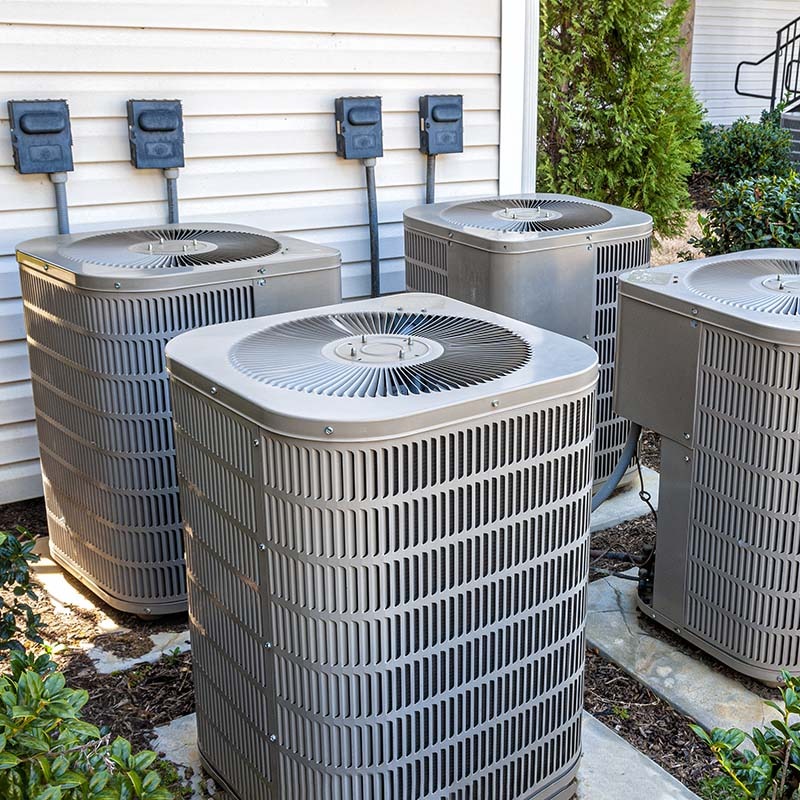 Central Air Conditioning
More efficient and convenient than conventional room air conditioners, central air conditioning systems offer quiet, even cooling distribution. A bonus to installing a central A/C system is that the associated ductwork can easily be integrated with your heating system. If you currently have a central air conditioning system between 15 and 20 years old, upgrading to an updated model can reduce your cooling costs and your risk of system failure.
Complete, even cooling distribution throughout your entire home
Integrates seamlessly with your heating system's ductwork
Compatible with programmable thermostats for maximum control of how much your cooling system operates
ENERGY STAR® rated models are available!
REQUEST CENTRAL A/C ESTIMATE
---
Choose the Best Cooling Unit for Your Home
Take comfort in the fact that you really can't make a bad choice. Both central and ductless air conditioners will get the job done at a reasonable price point. We can help you make the best choice for your home with a personalized consultation. Our highly qualified service technicians will consider your cooling budget, the size of your home, and your personal preferences.
If you would like to learn more about our energy-efficient cooling equipment, please contact our office!
CONTACT US